The Thoronet Abbey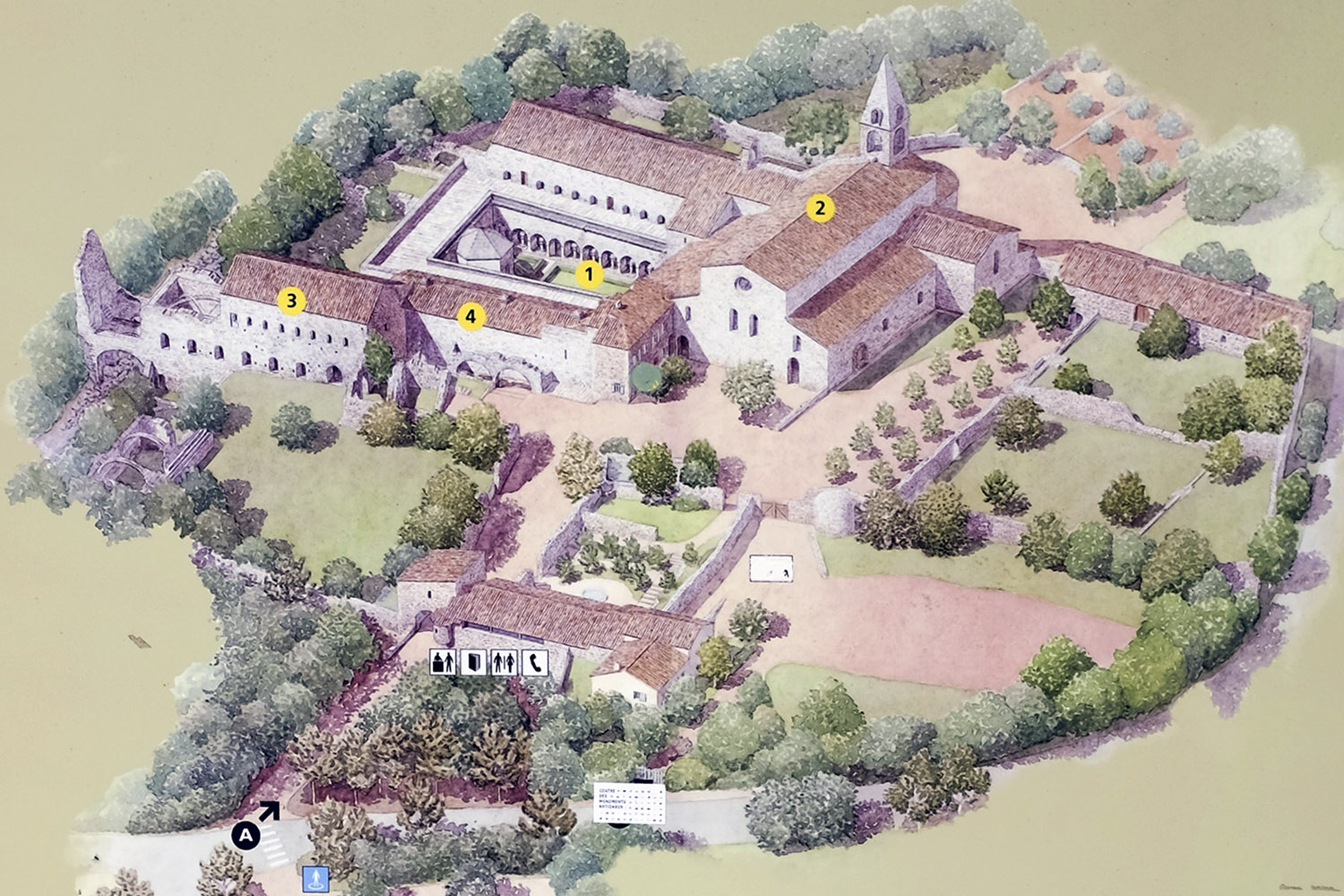 Just over an hour west of us by car lies the Abbey of Le Thoronet, a former Cistercian abbey built in the late twelfth and early thirteenth century, now restored as a museum. Years ago, in the days of analog photography, we had stopped there on the way home from the southwest of France. I had fond memories of the place and had wanted to go back for a while now. The opportunity presented itself on June 29, 2013; we left Cannes around 10:30 in the morning and arrived at the abbey a little before 11:45. There were relatively few visitors (lunch time in France!), and we spent about an hour and a half exploring the abbey on our own before making our way back to the parking lot where we had a bite at an outdoor restaurant from where we could see the afternoon visitors arrive by car and bus. The history of the abbey is quite interesting; you can read up on it in various places, for instance here.
Click on any image to see a larger (1500 x 1000 pixel) version!
All photos on this page were taken with a Fujifilm X100S compact camera.
Additional photos, taken on March 11, 2016, may be viewed in a web gallery.
---
Home | Site Info | Family | The Area | Trips | France | Work | Rants | Photography | Odds & Ends
---
This page was last modified on June 29, 2013
Send feedback about this page to feedback@kiechle.com
https://www.kiechle.com/area/thoronet/index.htm
(optimized for Retina display)

All contents © 1999-2023 The Kiechles