Lyon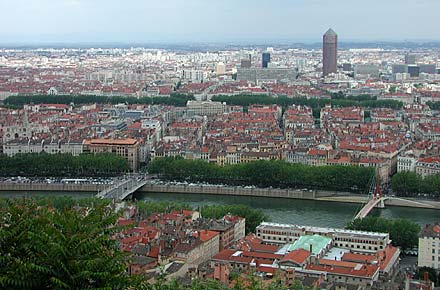 View of Lyon from Notre Dame de Fourvière
With over one million inhabitants, Lyon (occasionally spelled "Lyons" in English) is the second largest city in France after Paris. It features a remarkable number of historic sites, starting with ruins from Roman times. The old part of town, "Le Vieux Lyon", is located on the west bank of the Saône river. The "Presqu'Ile" (peninsula) is formed by the rivers Rhône and Saône that come together in the southern part of the city. In the photo above, the Saône is visible in the foreground, whereas the Rhône is only hinted at by the second horizontal row of trees in the distance. The newer part of town is located beyond that row, east of the Rhône.
Lyon is an historic site that is on the UNESCO World Heritage List. Great shopping, exceptional dining (even for this country), spectacular sites, and big city ambiance make it a mandatory stop for anyone visiting France. It's only about 400 highway kilometers (250 miles) from where we live, which makes the occasional weekend trip possible. This page has souvenir photos from precisely such a trip that we took on June 2 and 3, 2001.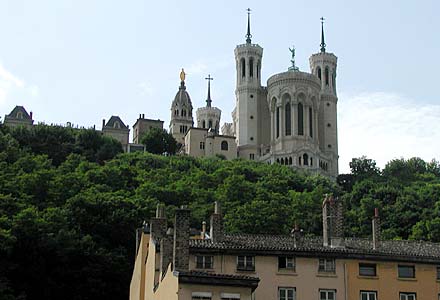 The Basilique de Fourvière (late 19th century)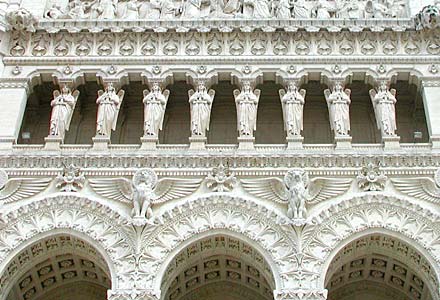 Detail of the ornate facade of the Basilique de Fourvière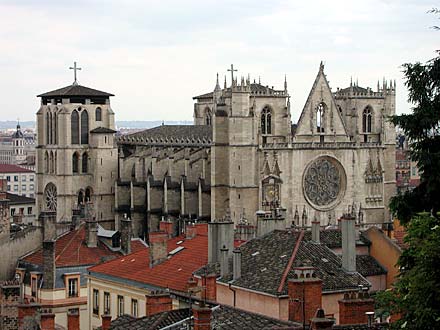 The Saint Jean Cathedral. Built between 1180 and 1480, it is a
perfect example of the architectural transition from Roman to Gothic.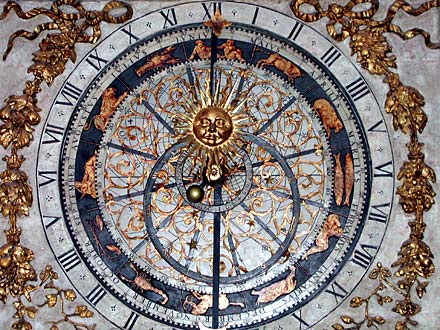 Face of the astronomical clock in the Saint Jean Cathedral. It was built during
the 15th century. Before accepting the commission, the artist agreed to have his
eyes removed after completing the work. This was a fairly common practice
meant to ensure the uniqueness of a masterpiece acquired at great expense.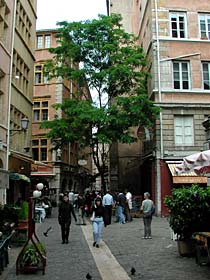 The Rue Saint Jean and the Rhône
Looking over the Saône to La Croix-Rousse, Lyon's second hill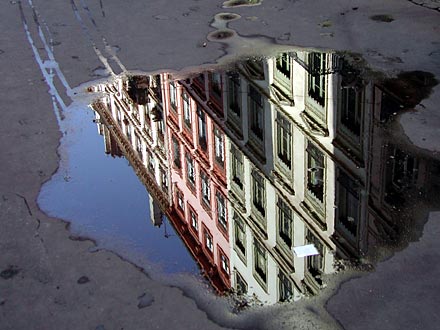 The rue Victor Hugo after a brief rain shower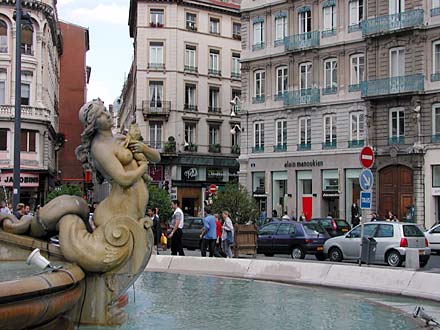 The Place des Jacobins with its large marble fountain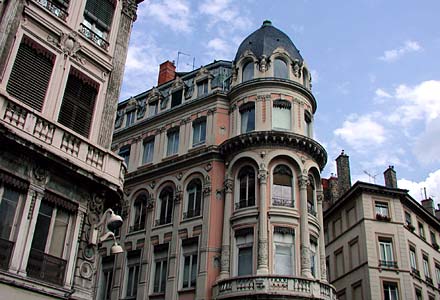 Buildings at the Place des Jacobins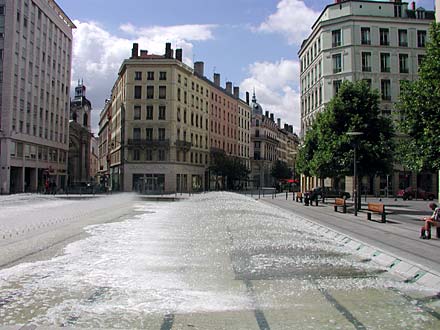 The huge modern fountain at the Place de la République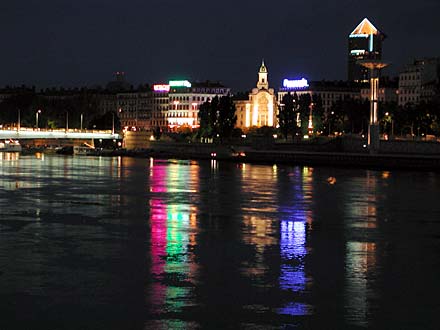 The Rhône at night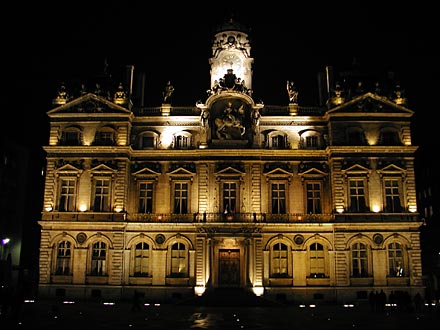 The Hôtel de Ville at the Place des Terreaux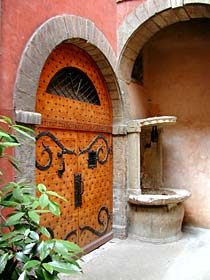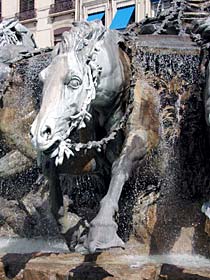 A Courtyard and the Bartholdi fountain (detail)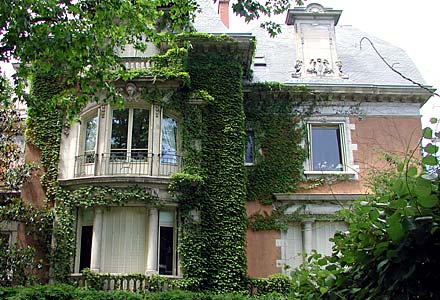 A residence near the "Parc de la Tête d'Or"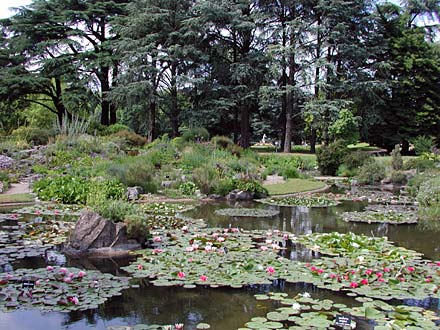 The lily pond in the "Parc de la Tête d'Or"
This park is to Lyon what Central Park is to New York
One of the many species of water lily (we don't remember which one...)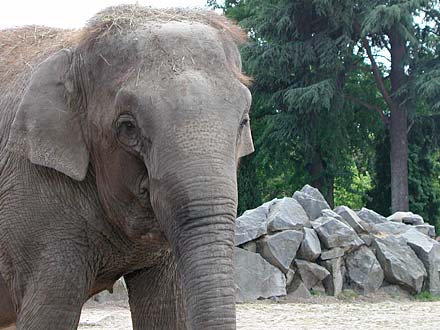 In the Park, expect the unexpected!
This page was last modified on October 19, 2002
Send feedback about this page to feedback@kiechle.com
https://www.kiechle.com/trips/lyon/lyon.htm

All contents © 1999-2022 The Kiechles