Corsica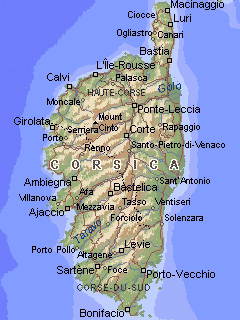 Map of Corsica
Every year, we try to spend at least a few days in Corsica. This mountainous island, the fourth largest in the Mediterranean, is located 170 kilometers (just over 100 miles) southeast of France and 100 kilometers (about 60 miles) west of the Italian mainland. The maximum length is 185 kilometers (115 miles) and the maximum width 85 kilometers (53 miles).
We usually go to Corsica during the month of May to take advantage of one of the several long weekends. At this time, the tourist season is not in full swing yet and so the place is not overcrowded. The sheer beauty of Corsica is breathtaking, and it is very difficult to do it justice photographically.
Most photos on this page were taken between May 13 and May 16, 1999.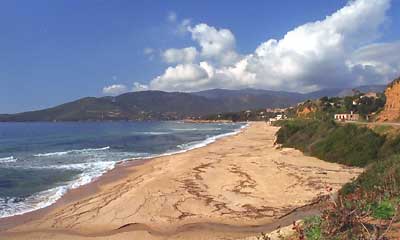 At the beginning of the season (mid-May), the beaches are still empty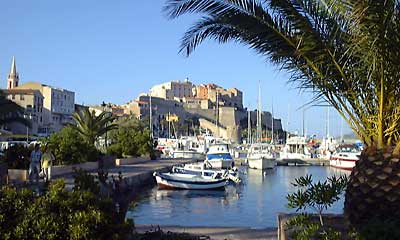 Calvi is one of the the two cities that claim to be
the birth place of Christopher Columbus (Genoa is the other)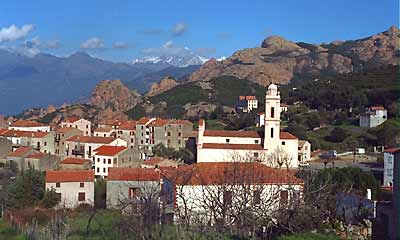 The village of Piana, just south of Porto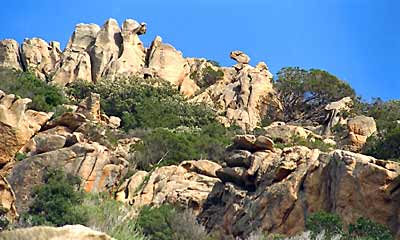 Rock formations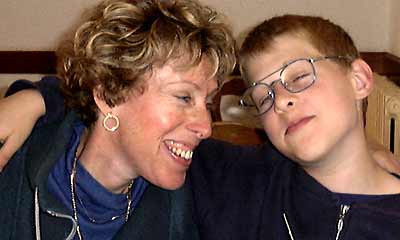 Snuggling up to Mom during lunch in Porto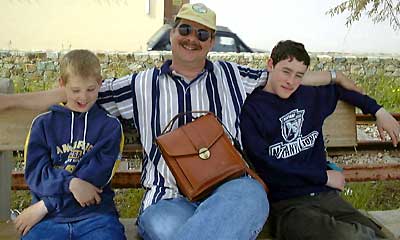 The Kiechle men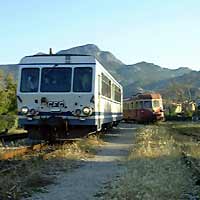 A diesel train near Calvi and one of countless poppies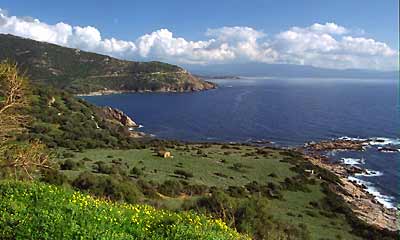 The wonderful west coast of Corsica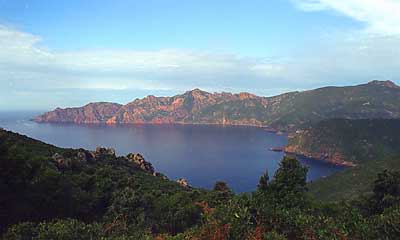 The coastline between Porto and Calvi: red rock, blue sea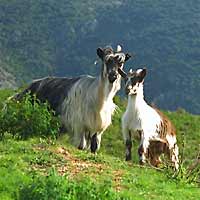 Mountain goats and snorkeling Eric... in the hotel pool!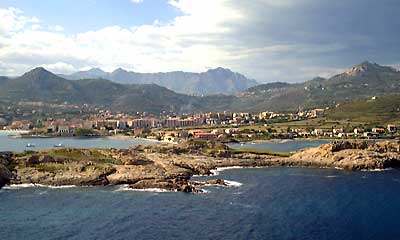 View of L'Ile Rousse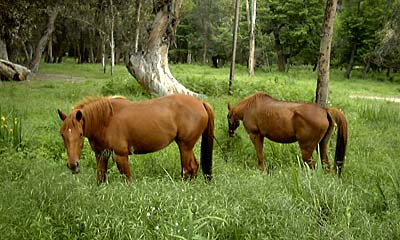 Grazing horses near Porto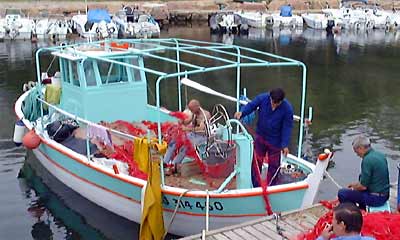 Fishermen repairing their nets in the harbor of Porto
---
Home | Site Info | Family | The Area | Trips | France | Work | Rants | Photography | Odds & Ends
---
This page was last modified on October 17, 2002
Send feedback about this page to feedback@kiechle.com
https://www.kiechle.com/trips/corsica/corsica.htm

All contents © 1999-2023 The Kiechles