Bordighera (2019)


View from the Bordighera seaside promenade
We used to come to Bordighera quite often, either with visitors from the United States who got a kick out of finding themselves in another country after just a short drive, or by ourselves when we had a hankering for what we thought were the best cannoli we had ever tasted, those made and served by the Bar Centrale a block from the train station.
When we retired in 2016, we also gave up our two cars so that we rely almost exclusively on public transportation when we are in France. This makes it a little bit less convenient to get to Bordighera; we now have to take a train from Cannes to Ventimiglia and change for another train for the six-minute ride to our destination. On a Sunday in early July 2019, we did just that, and it was a great deal of fun.
We arrived in Bordighera around 9:30 a.m. just as a thunderstorm with heavy rain was ending. Clouds lingered, the streets were still wet, but the rain had all but stopped. We decided to play it safe and stop at the Bar Centrale first. Gone was the old world charm: the place had been completely redone, our favorite plain cannoli had been replaced with more elaborate ones, but at least the coffee was still as great as we remembered it. We were disappointed, but later, a fine lunch reconciled us with the place.
The photos on this page were taken with the Fujifilm X100s. Earlier photos of Bordighera may be found here. We hope you enjoy this virtual visit to an Italian Riviera resort town!
Click on any image to see a larger (2100 x 1400 pixel) version!
| | |
| --- | --- |
| | |
| Looking down the Via Roma towards the train station | The completely new Bar Centrale |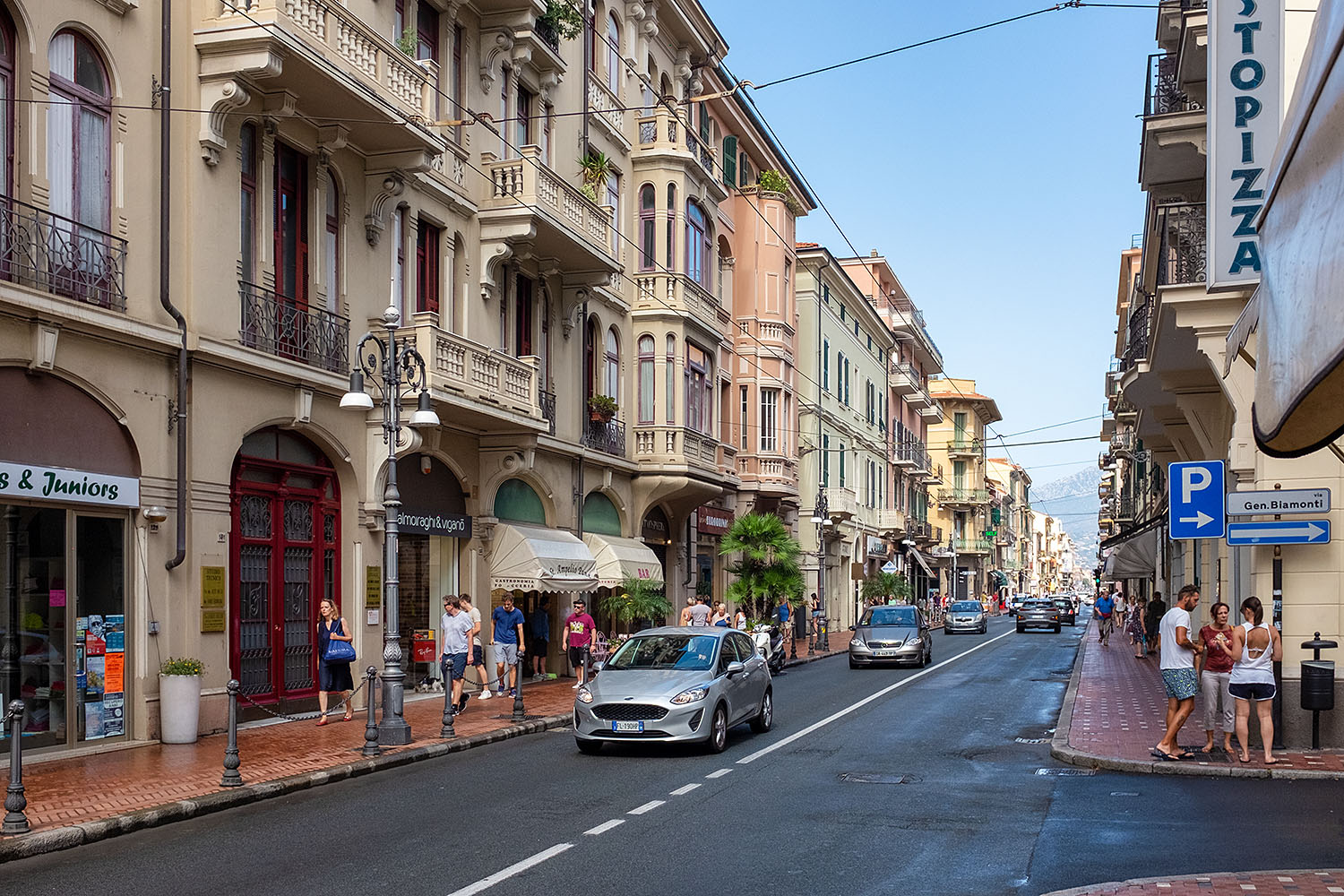 Looking east on the Via Vittorio Emanuele II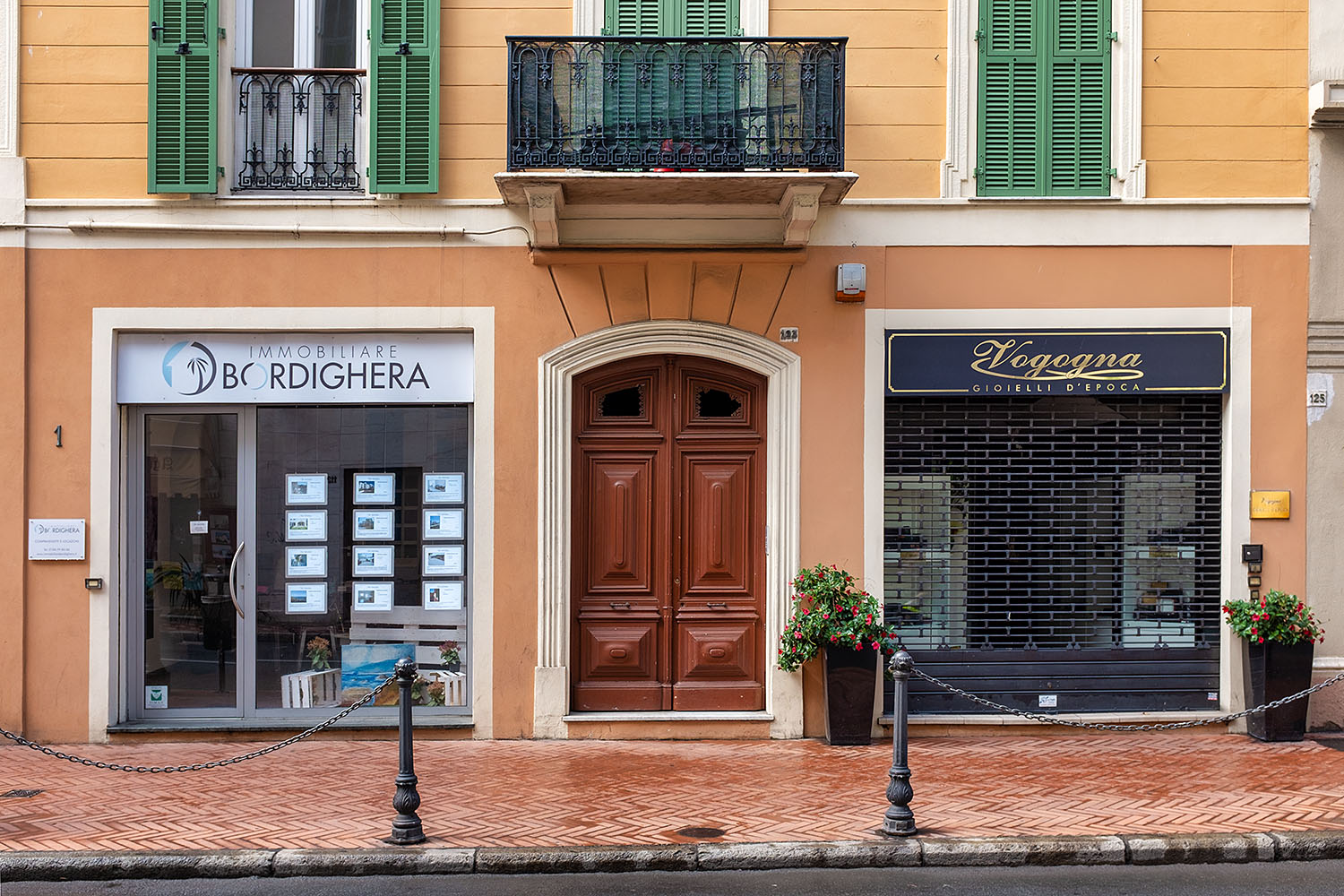 Bordighera façade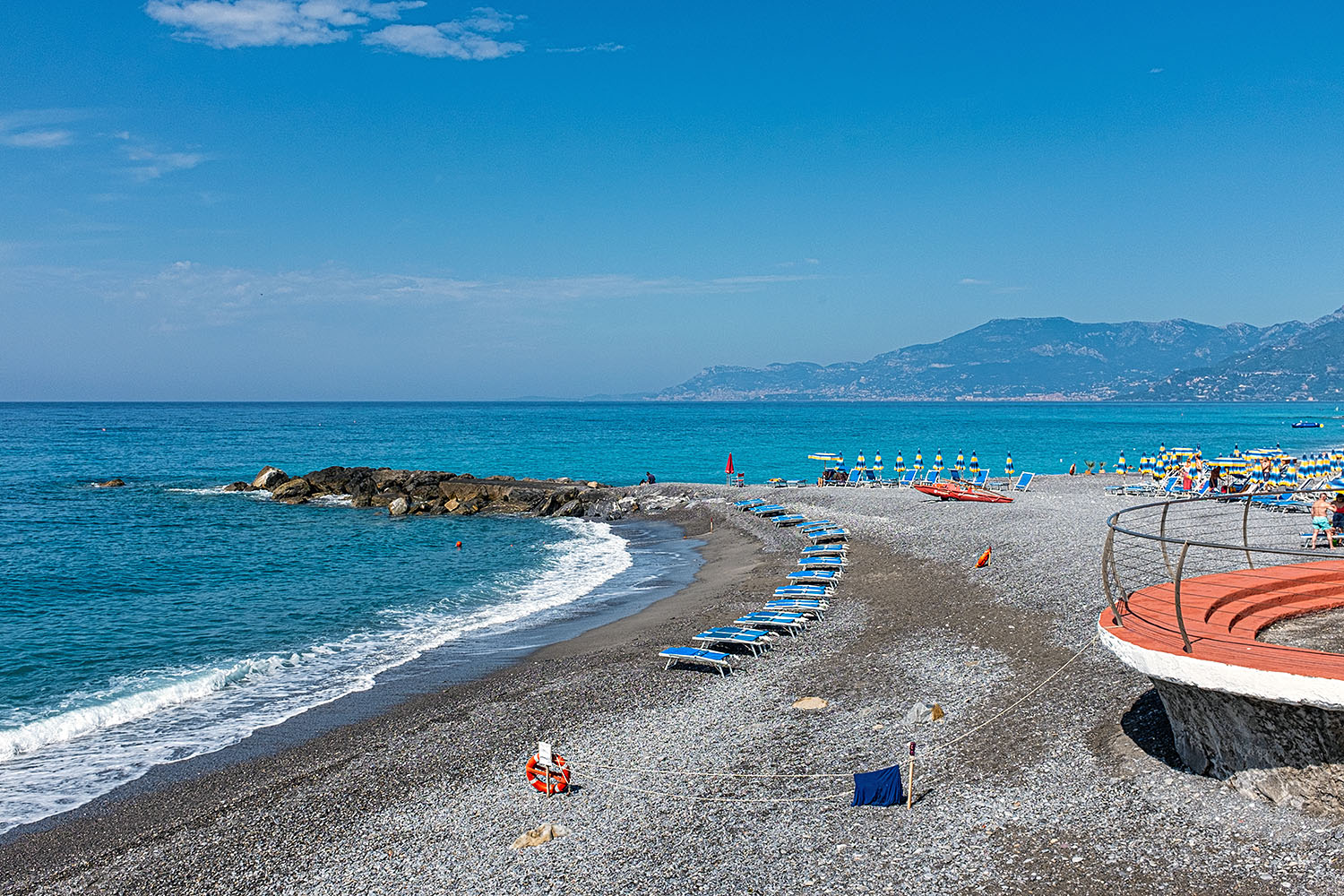 At the western end of the Lungomare Argentina, Bordighera's seaside promenade

That Sunday, there was a flea market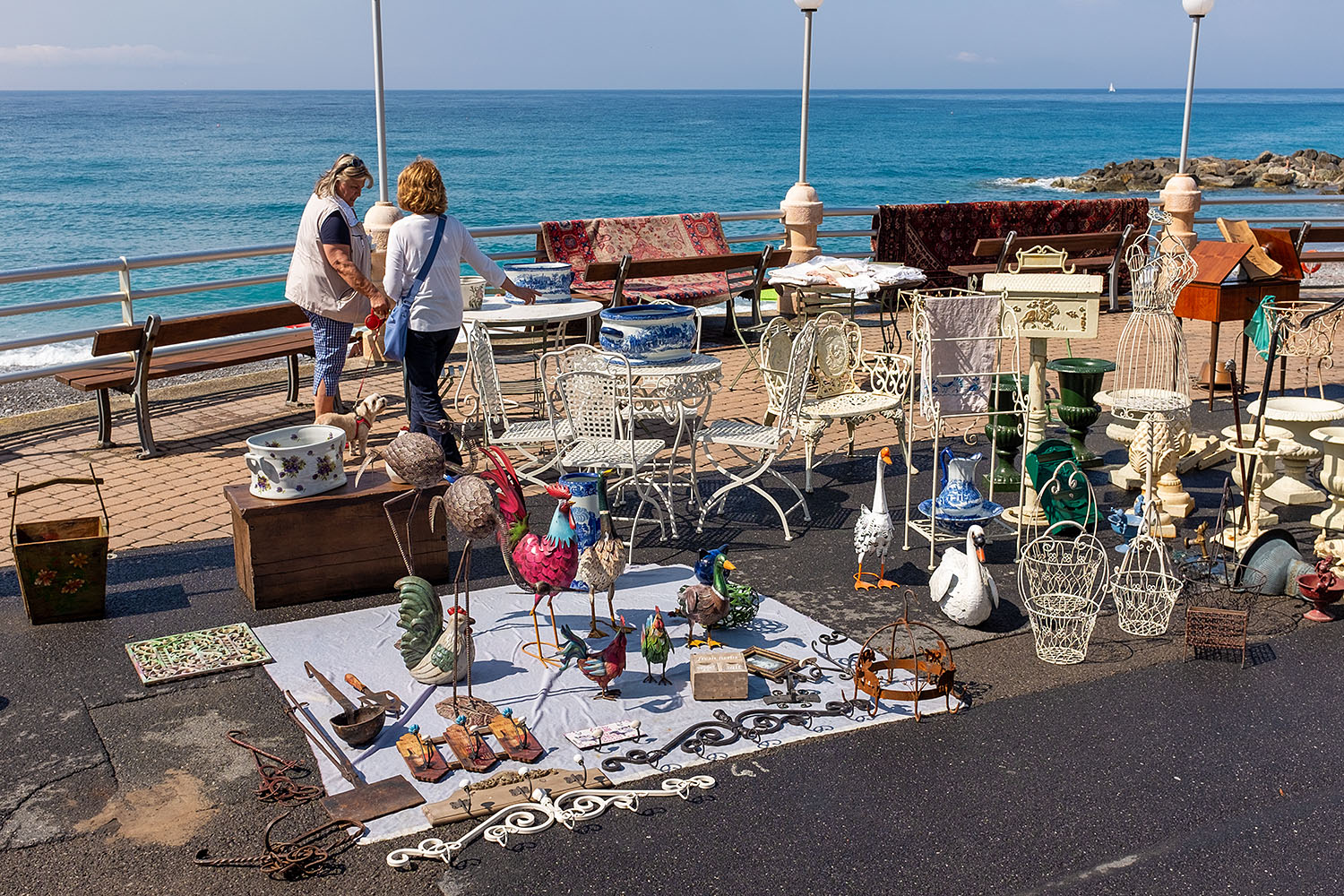 A place where one can buy things that are not available elsewhere—and that one doesn't usually need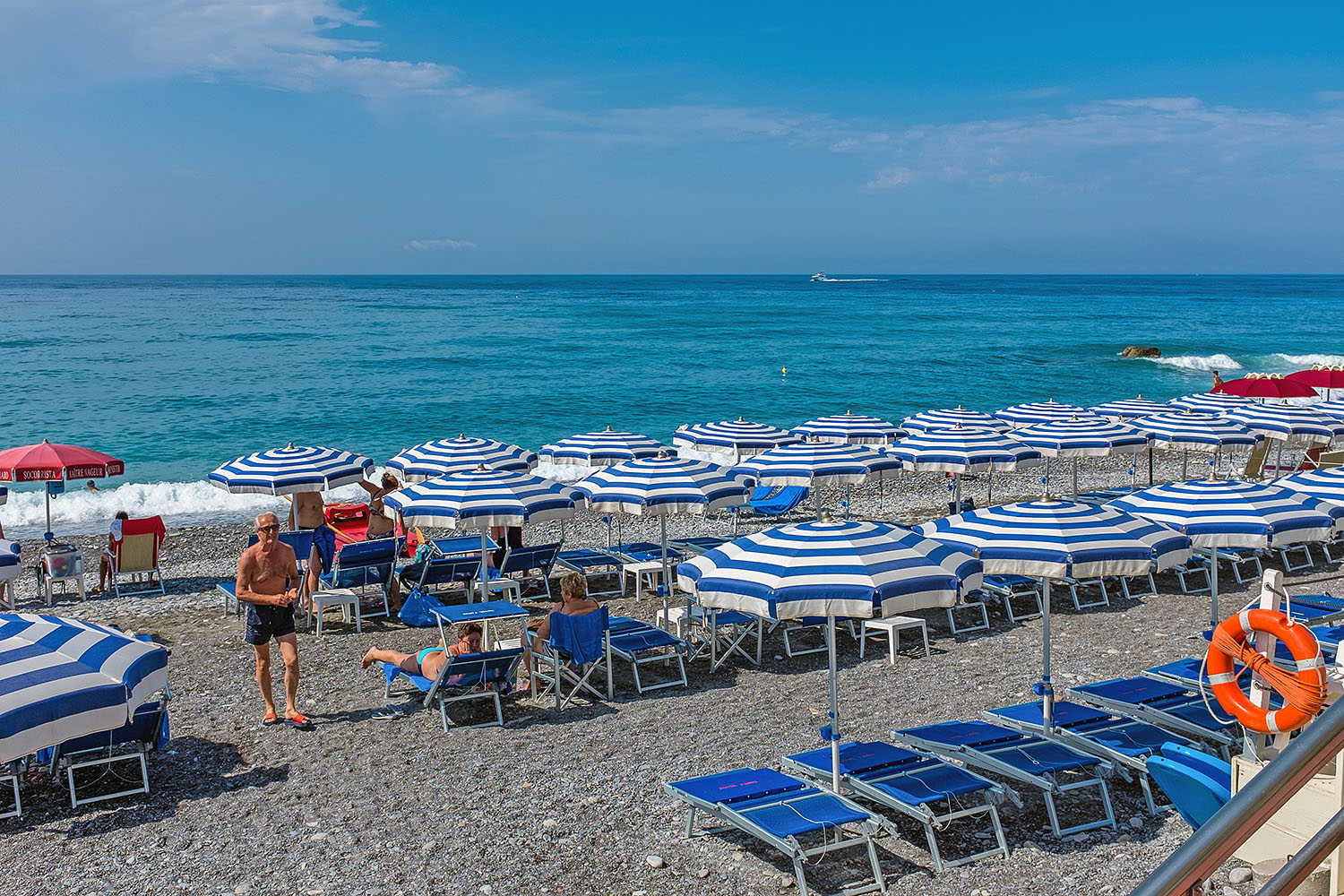 People are reluctant to head for the beach considering it was pouring an hour ago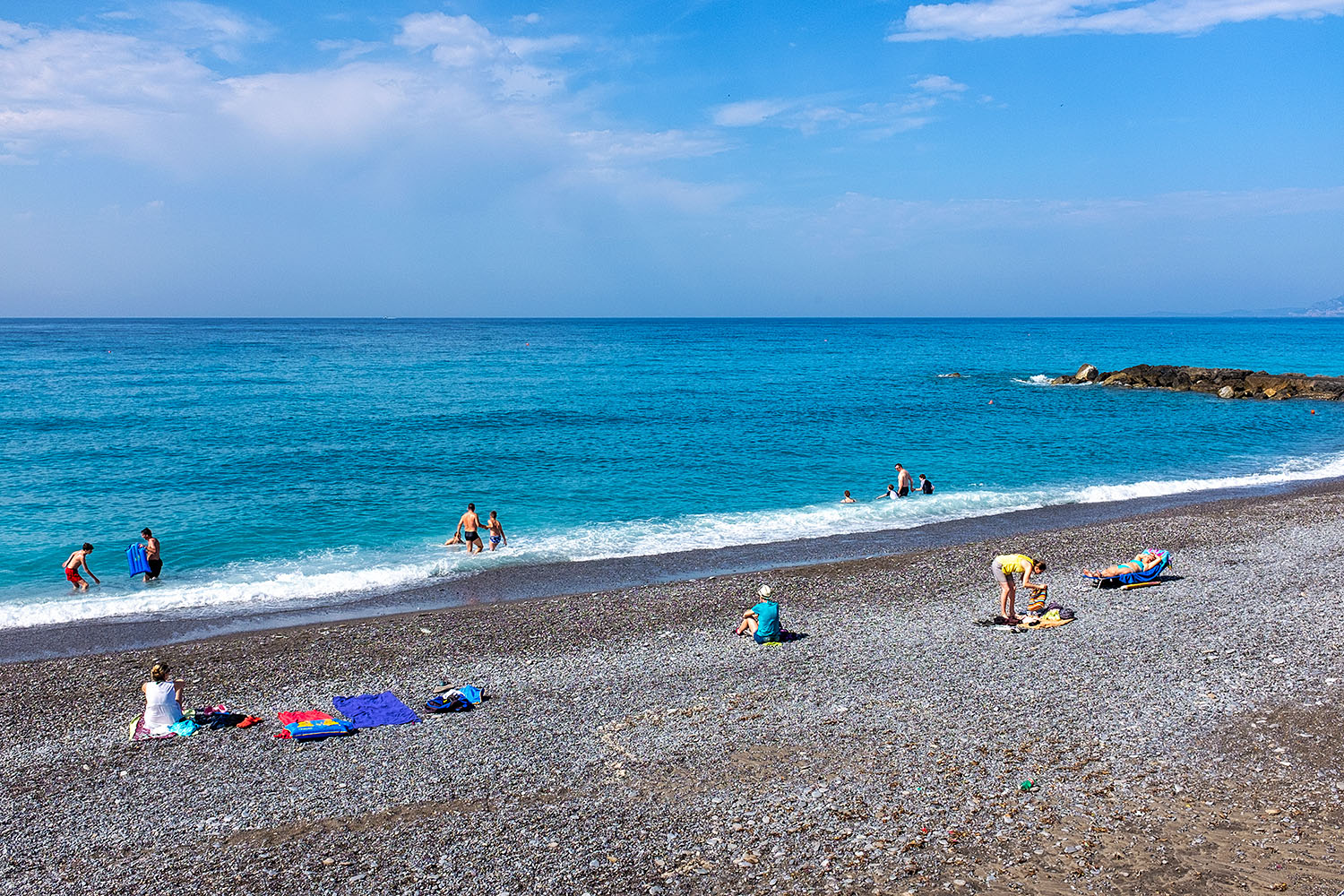 Gradually, though, people are showing up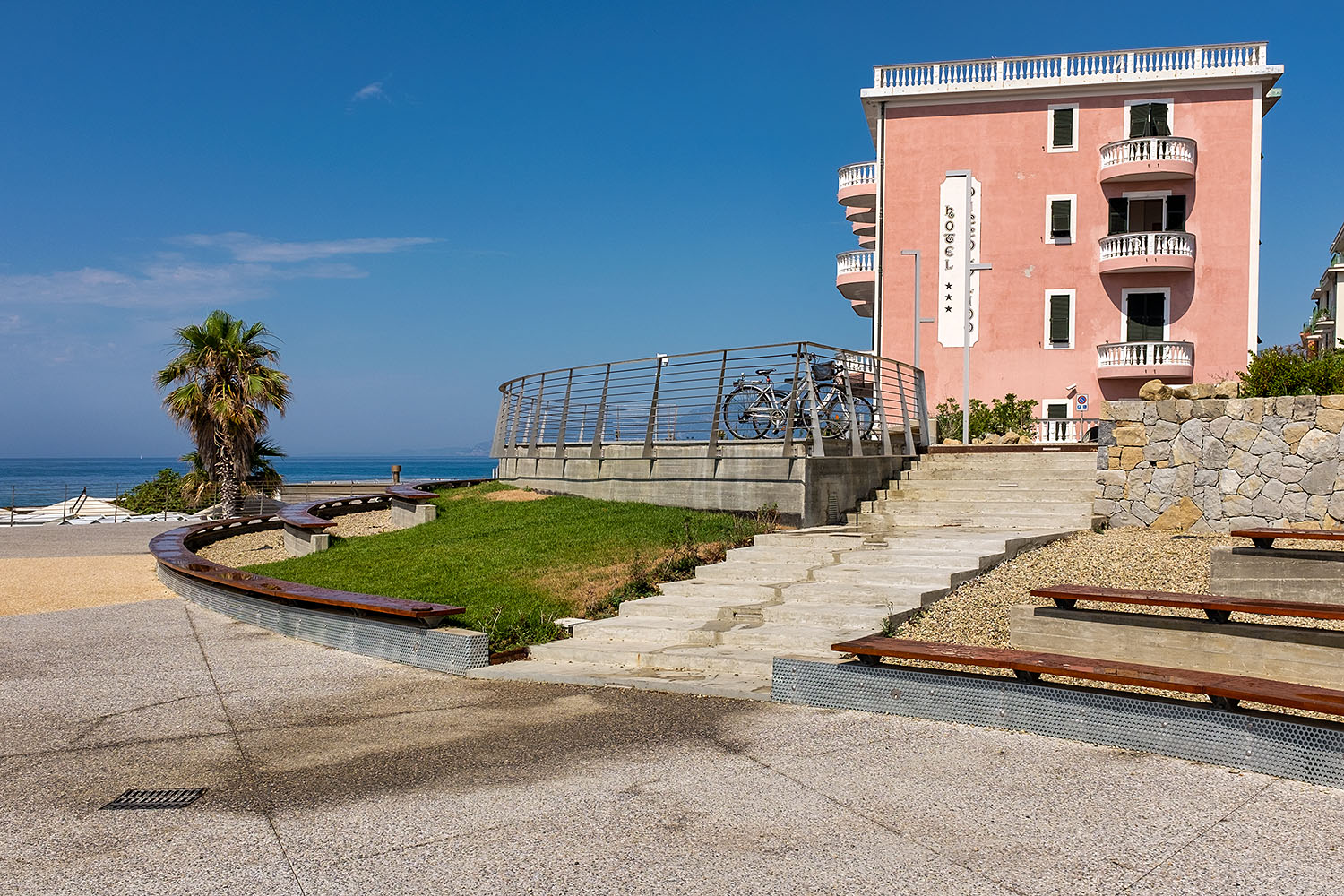 At the eastern end of the Lungomare Argentina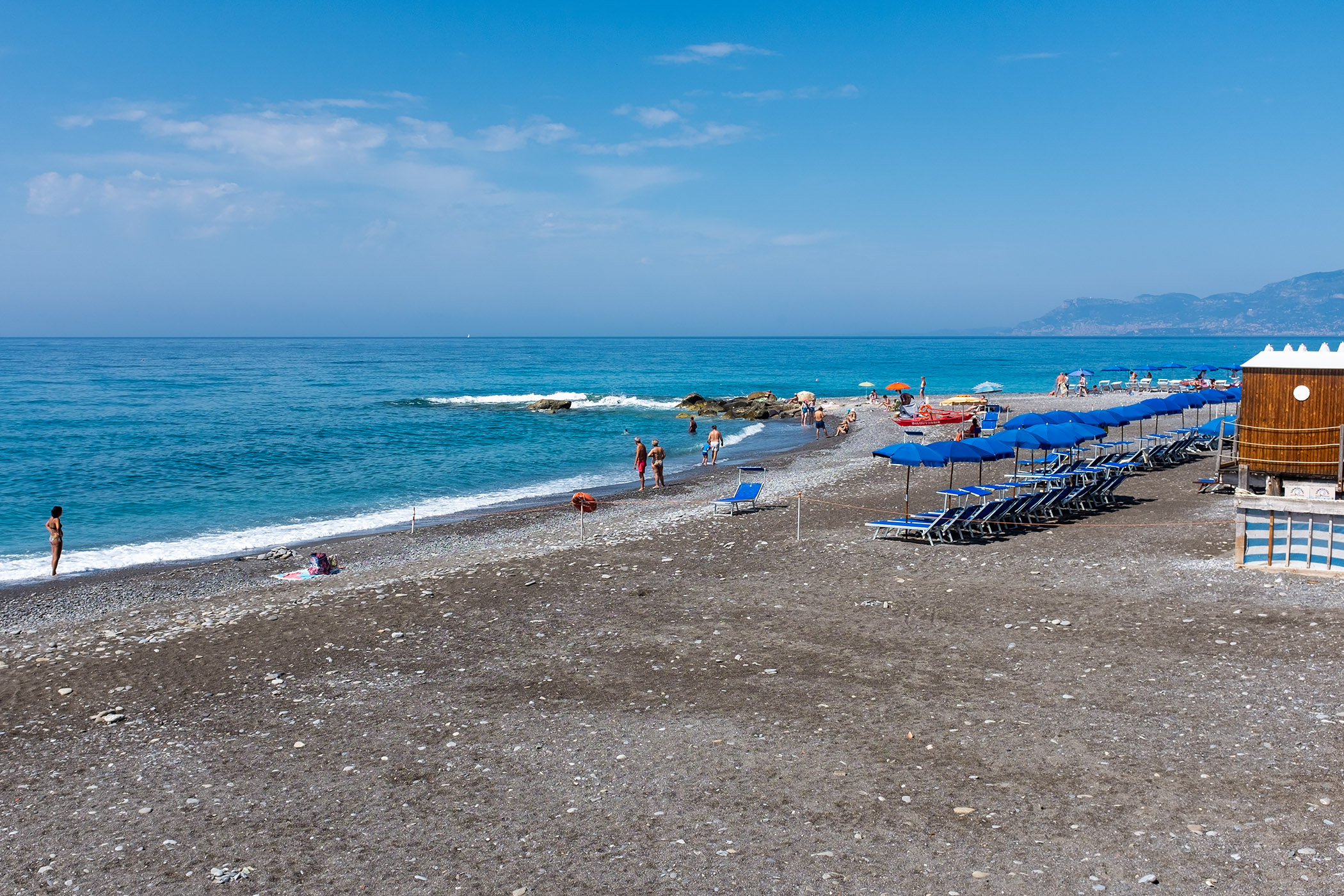 On the Bordighera waterfront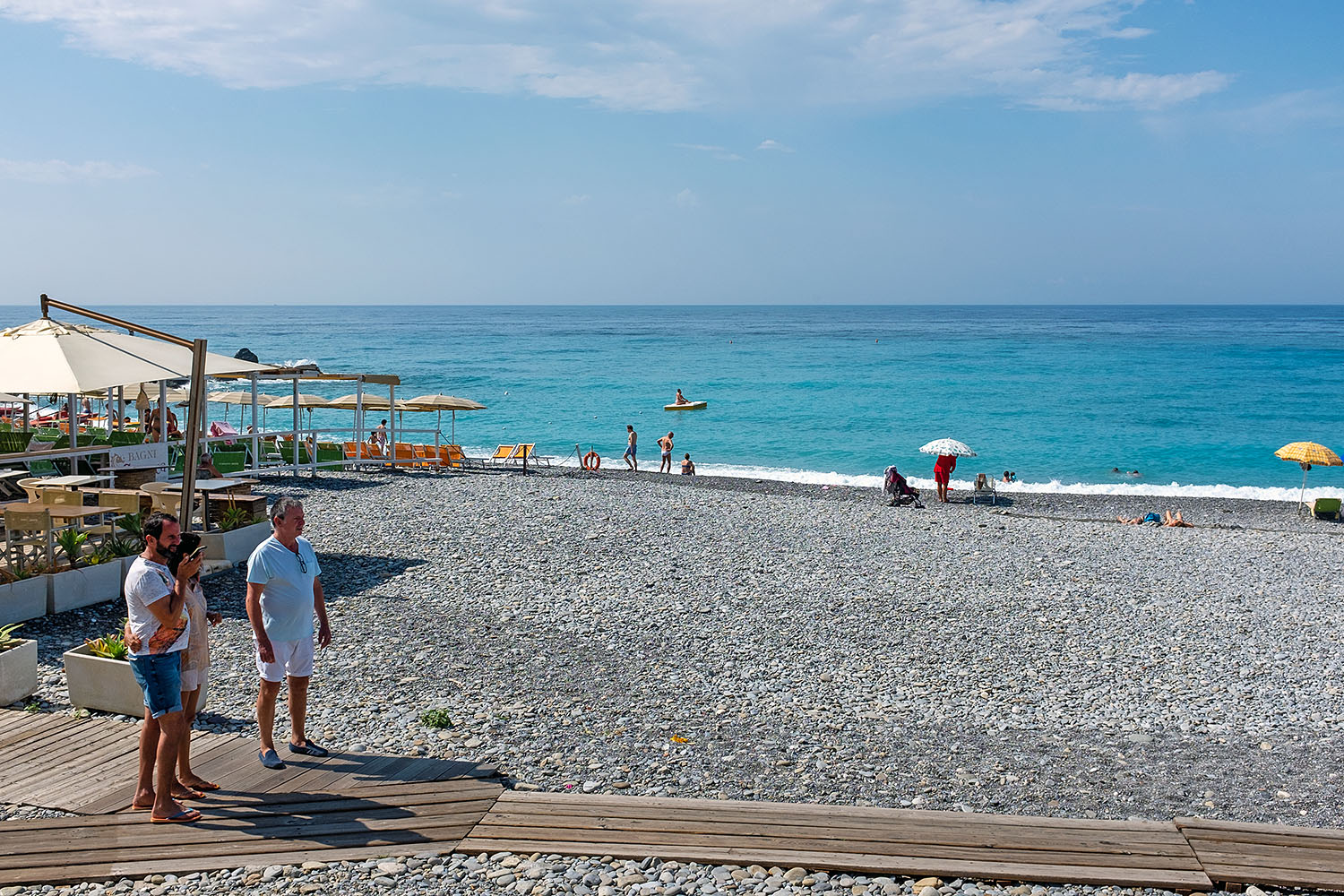 There are plenty of places to grab a bite or just a drink
| | |
| --- | --- |
| | |
| Relaxing in the shade for a few minutes | Looking down the Via Febo |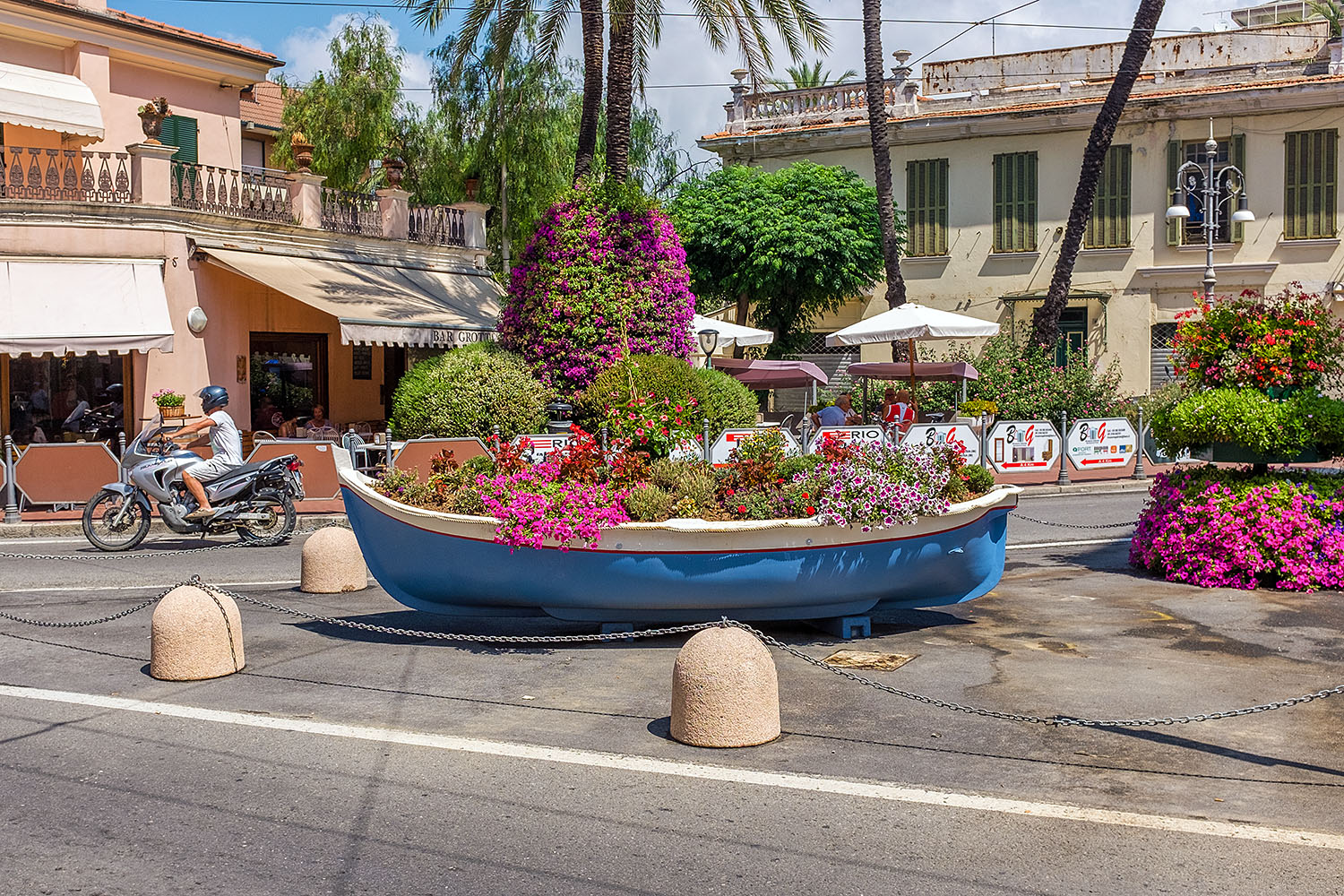 On the Piazza Ruffini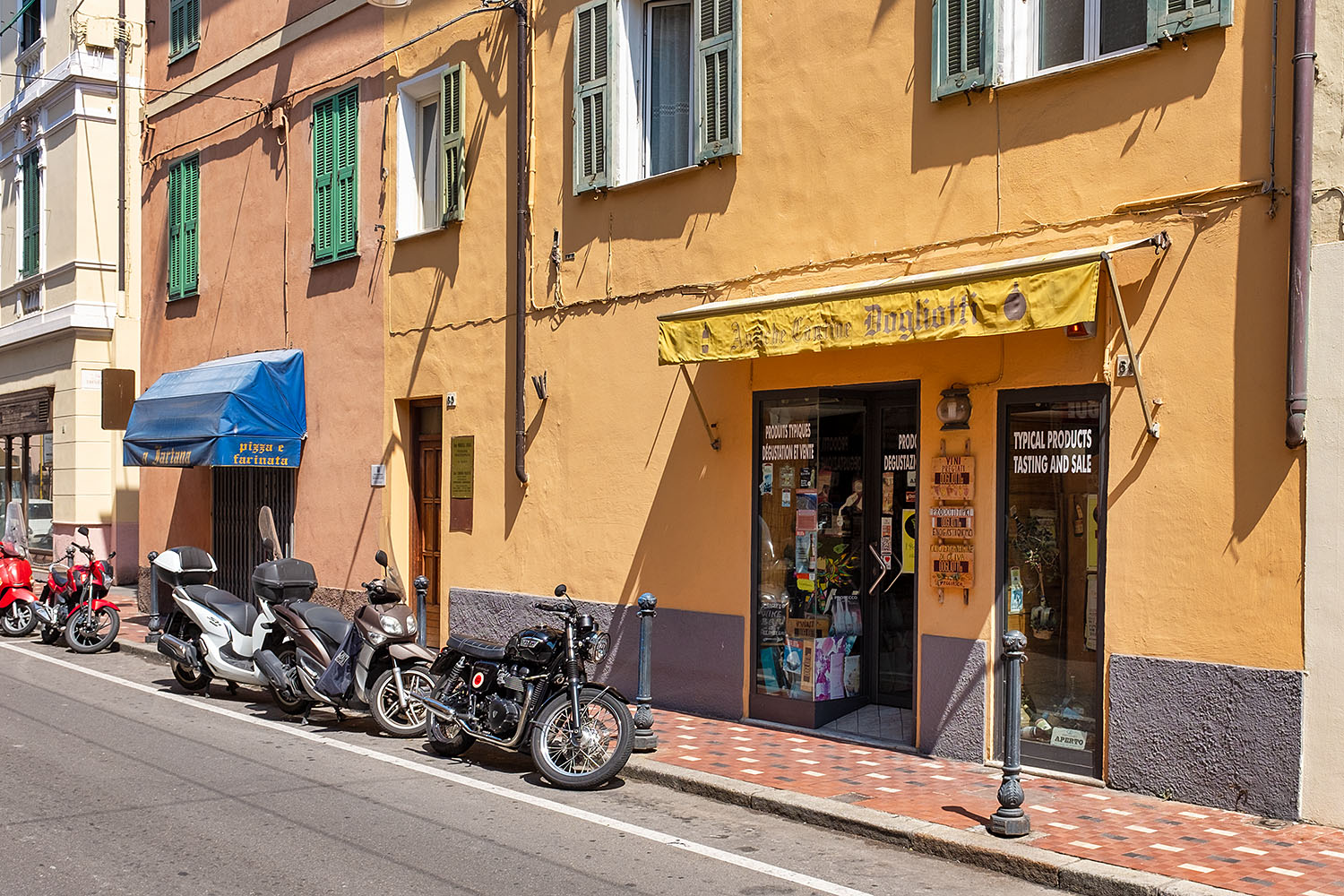 On the Via Aurelia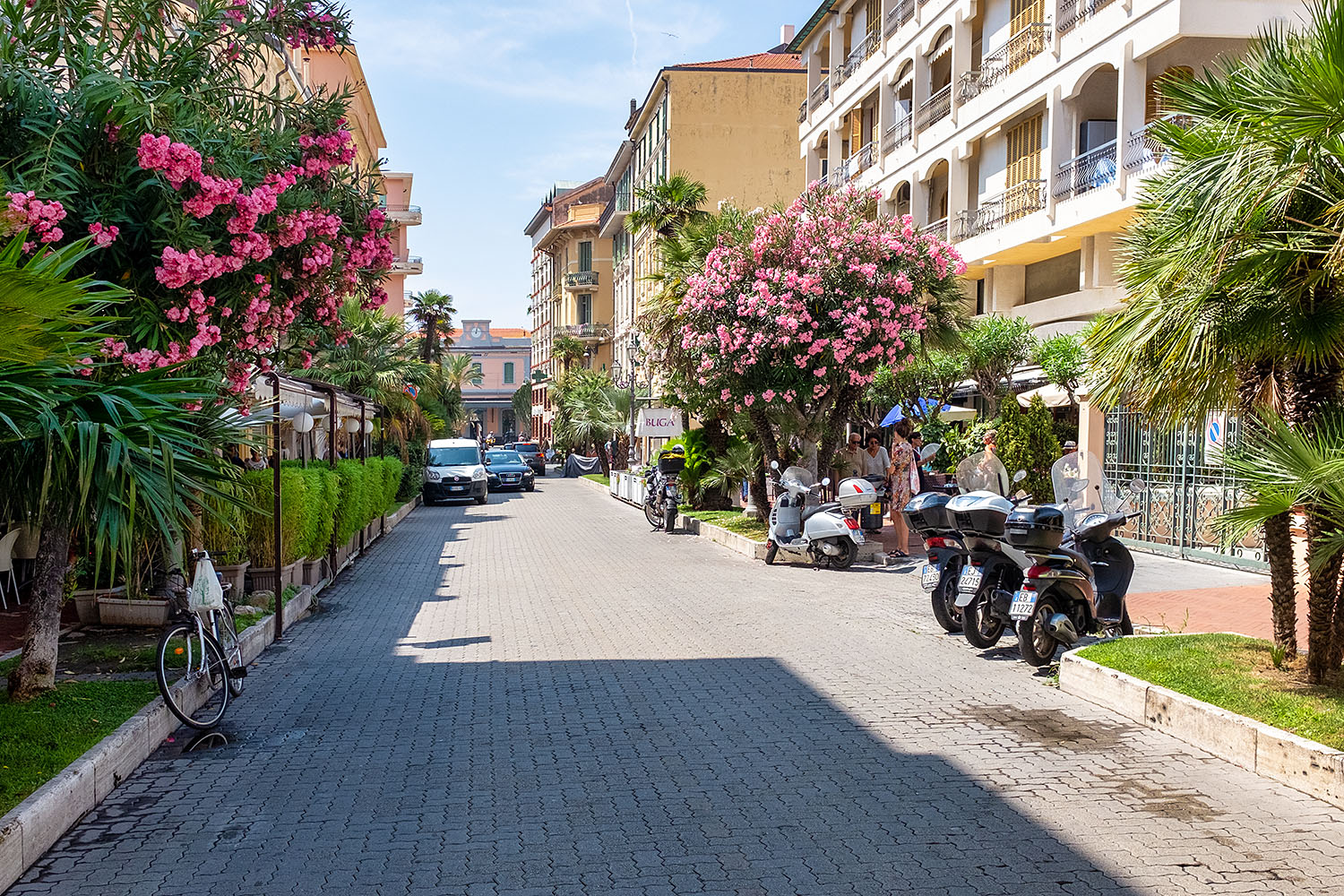 On the Corso Italia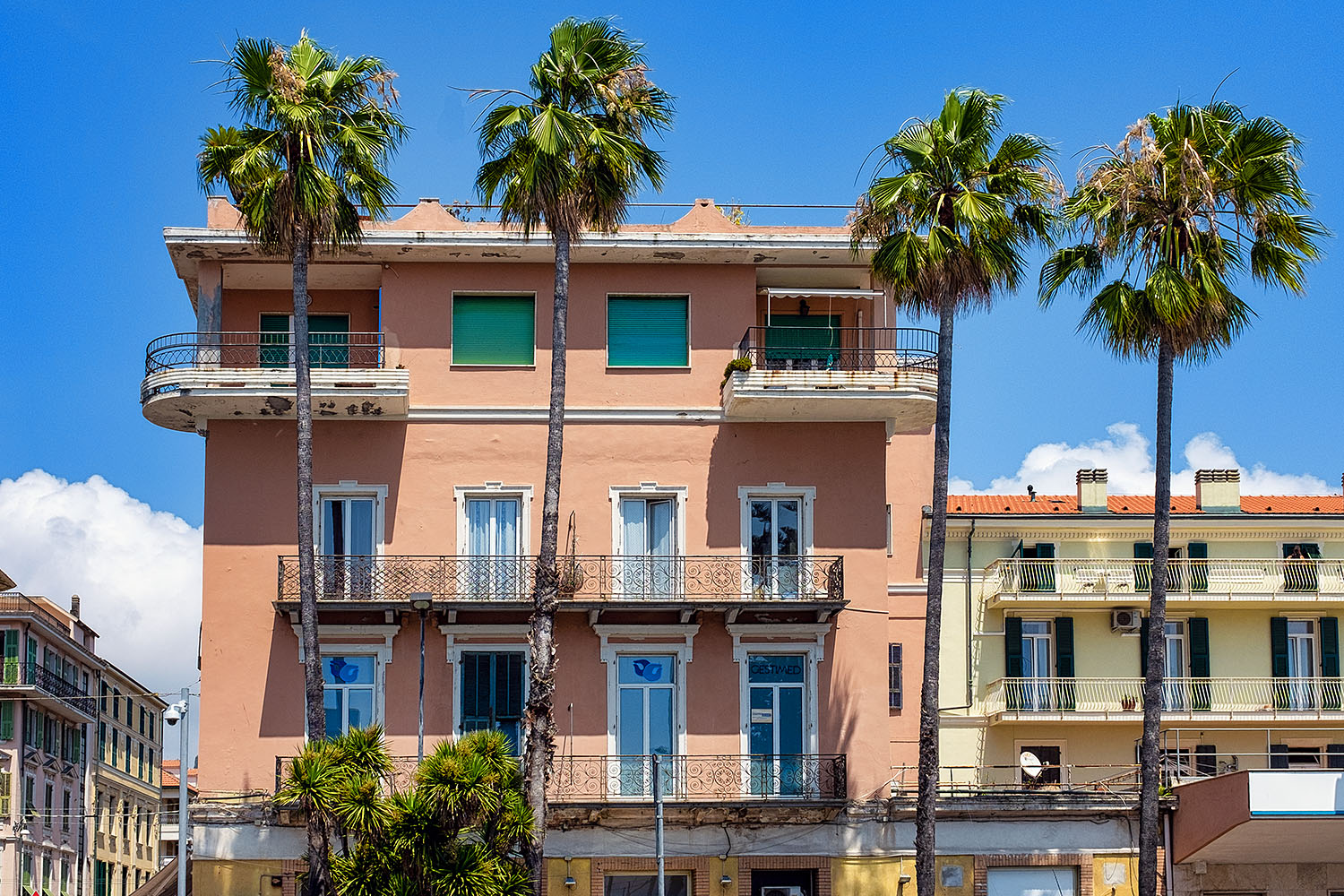 On the Piazza Eroi della Libertà in front of the train station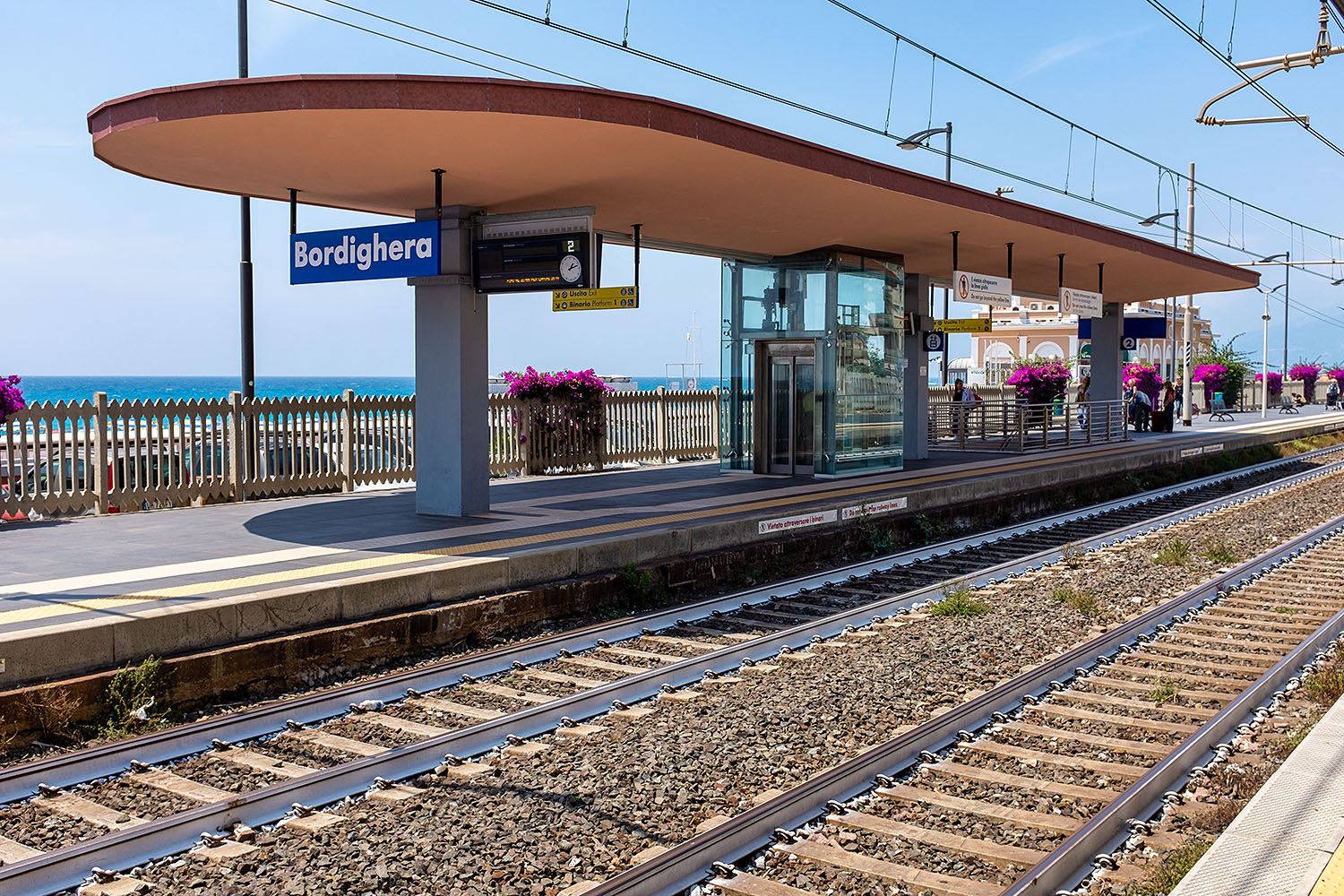 The Bordighera train station even features an elevator providing wheelchair access to the tracks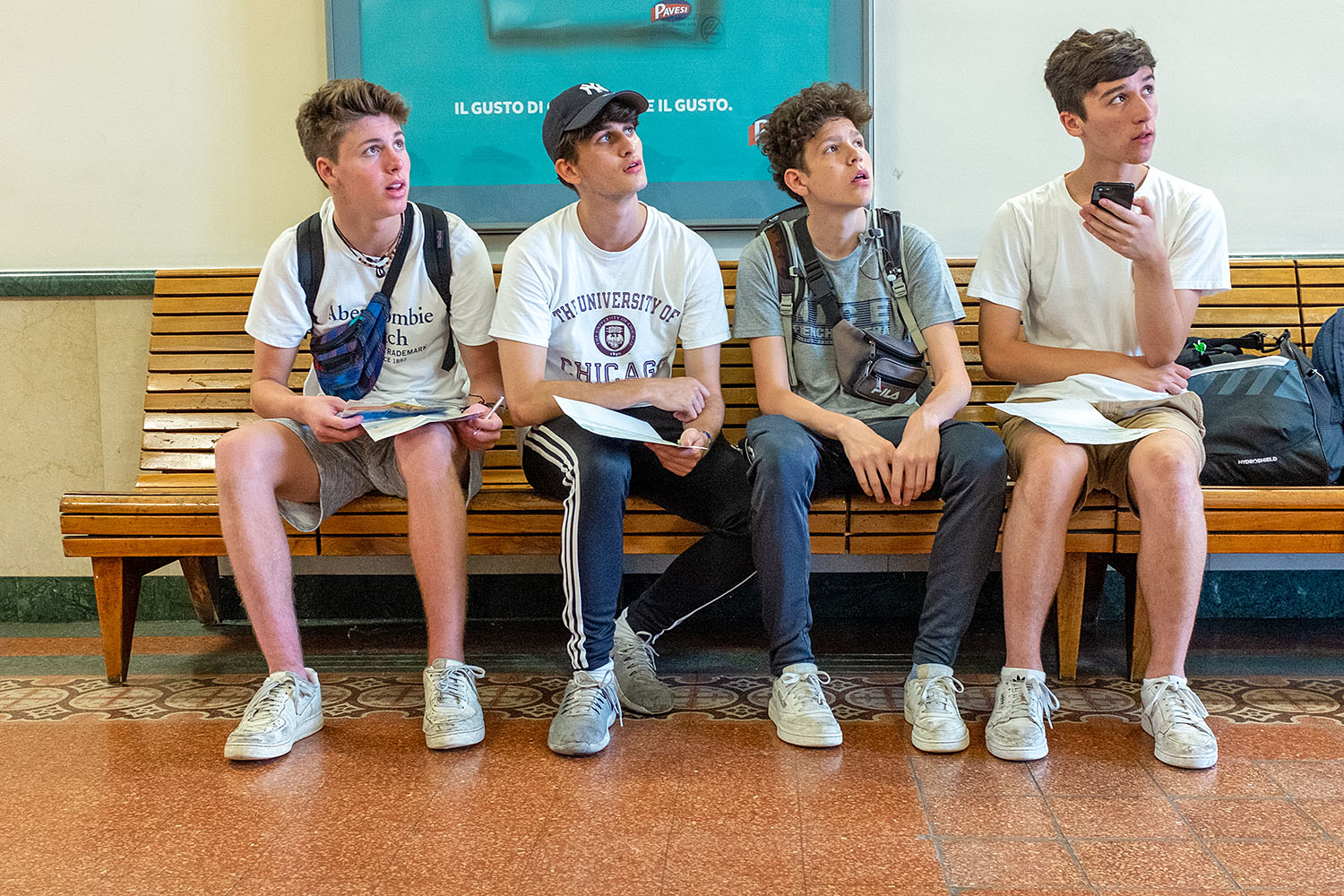 Group of young American travelers studying the departure board
| | |
| --- | --- |
| | |
| At the Bordighera train station | Our train is pulling into the station |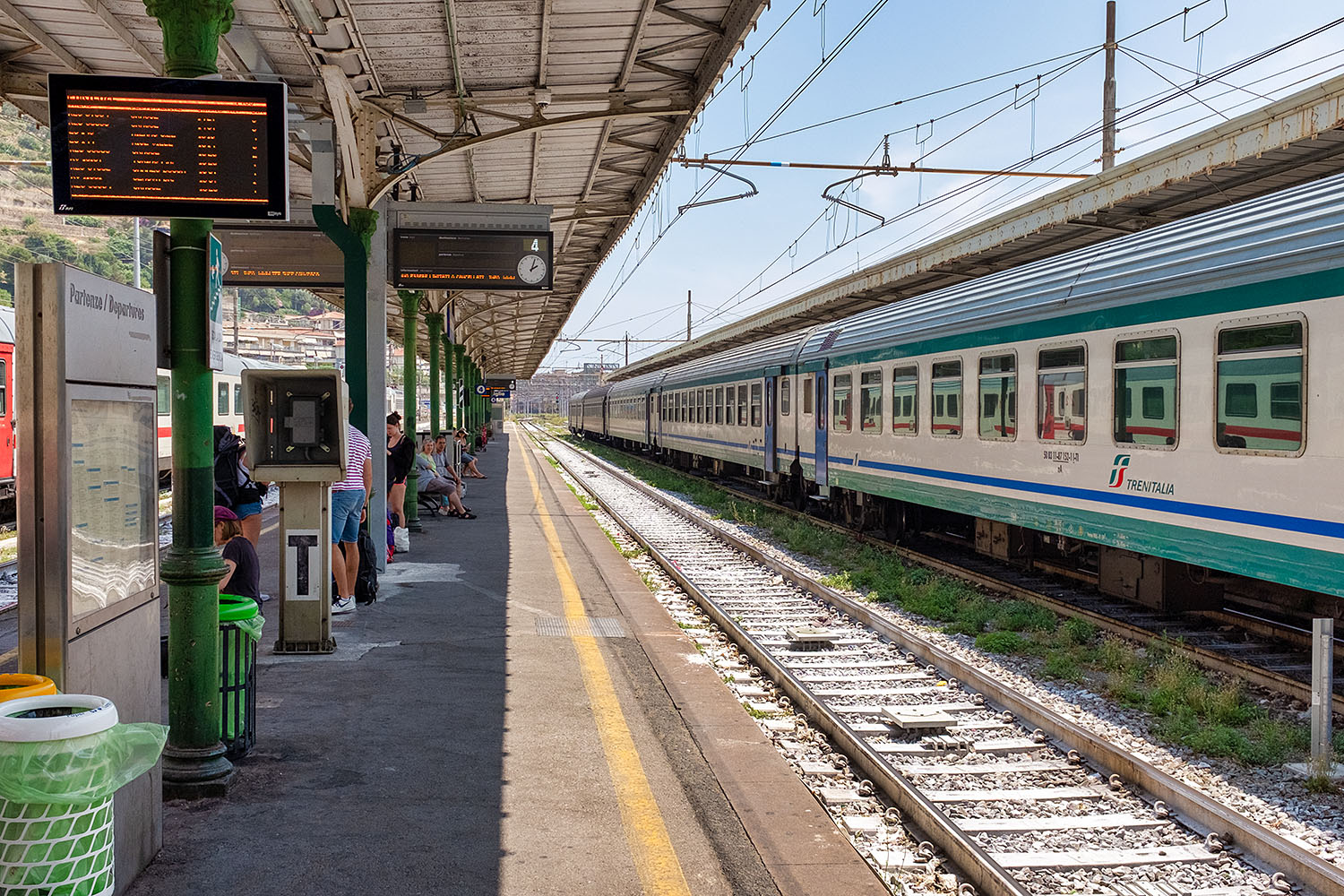 At the Ventimiglia train station, waiting for our train back to Cannes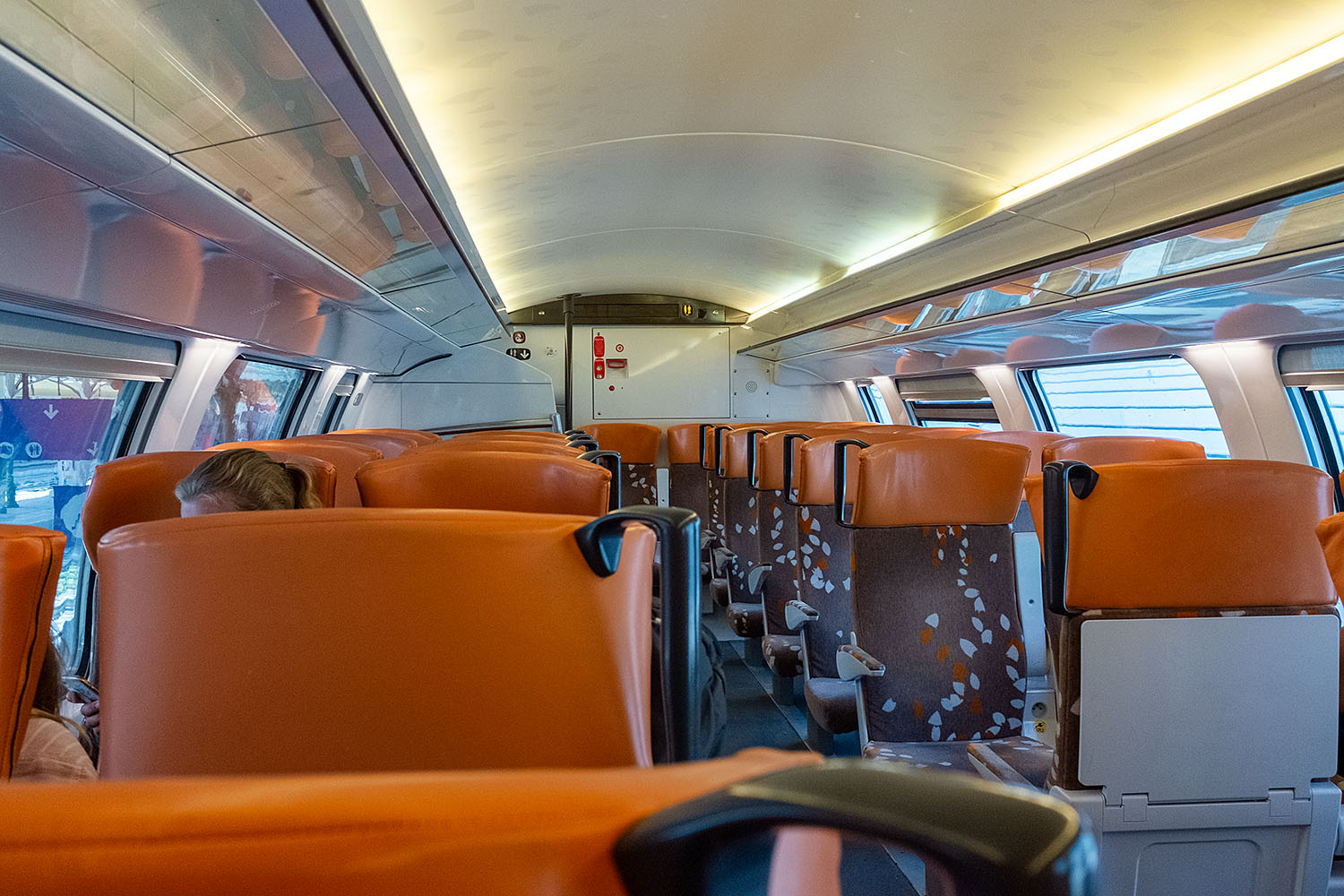 Sitting on the upper level of our homebound train
The photos on this page were taken on July 7, 2019.
---
Home | Site Info | Family | The Area | Trips | France | Work | Rants | Photography | Odds & Ends
---
This page was last modified on August 1, 2019
Send feedback about this page to feedback@kiechle.com
https://www.kiechle.com/trips/bordighera19/index.htm

All contents © 1999-2023 The Kiechles