Tourrettes-sur-Loup
This charming village perched on a cliff features a medieval old town that is almost completely intact. From the main square, one can walk along the "Grand' Rue", the semicircular main street along which one finds many art galleries and craft shops. If you are into olive wood, this is the place for you. The bakery features the word's best butter croissants, at least according to a New York Times article pasted on the wall; it begins with the words, "the search for the best croissants in the world is over" and specifically mentions the Tourrettes-sur-Loup bakery. While we're not sure we agree with so definitive a verdict, it is a fact that the croissants are really very, very good.
For more information about Tourrettes-sur-Loup, you can visit the village's page on the Provence -- Beyond the French Riviera web site.
The photos on this page were taken on September 5, 1999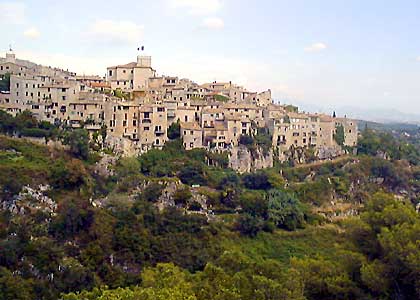 Tourrettes-sur-Loup seen from the access road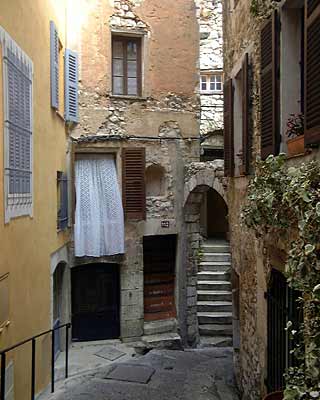 The "Grand' Rue"
The entrance to the old village and Main Street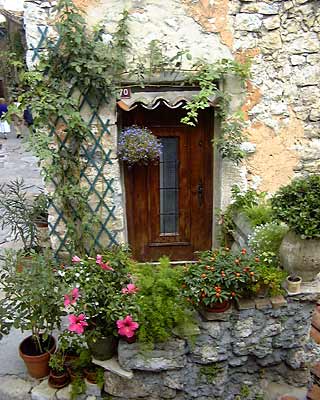 Entrance to a typical village house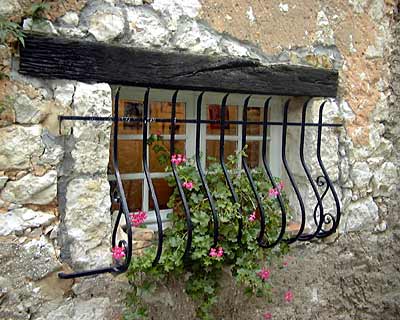 Wood, stone, and iron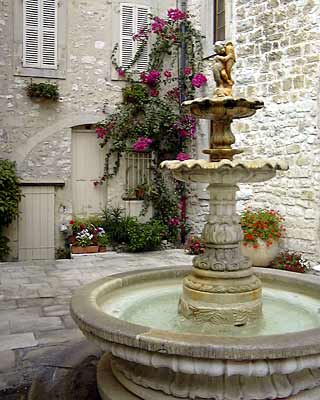 Fountain in front of the "mairie" (town hall)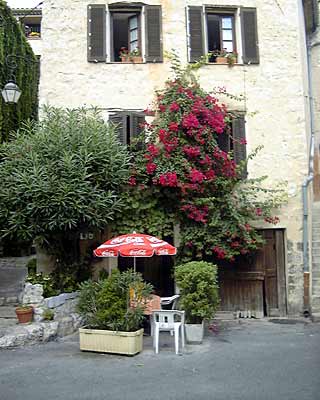 One of several tiny street cafés
This page was last modified on November 4, 2002
Send feedback about this page to feedback@kiechle.com
https://www.kiechle.com/area/tourrett/index.htm

All contents © 1999-2022 The Kiechles